Why Do Foundations Settle?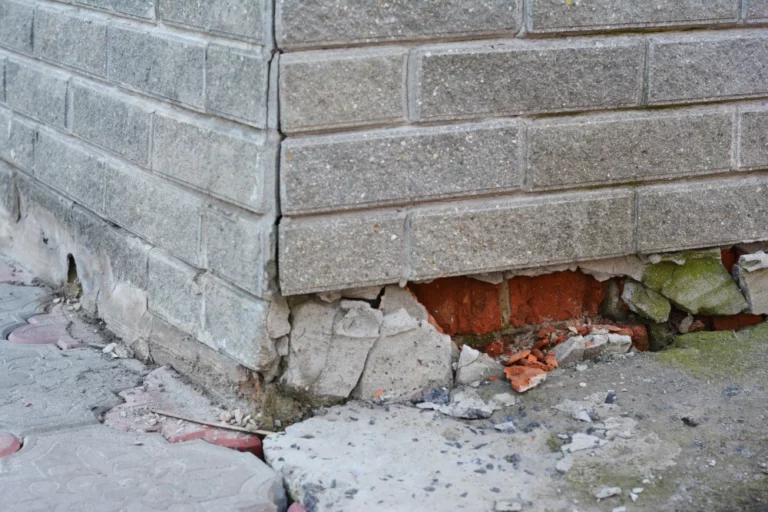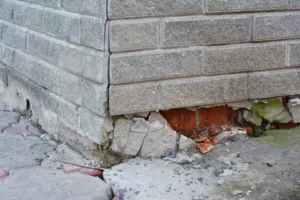 The foundation of your home is arguably one of the most important parts of the building. It serves to hold up the entire home and bears the weight of the whole structure. Over time, the weight of your home combined with soil erosion and soil compaction can cause parts of the foundation to sink into the ground. This is known as foundation settlement. It happens to most homes and it cannot be predicted how or when it will happen.
Ark Foundation Repair specializes in affordable foundation settlement repair to help combat this problem. Through the usage of foundation piers, including helical piers and push piers and even wall anchors if necessary, we can get your foundation back to properly supporting your home and prevent future settlement issues.
When your home is suffering from foundation settlement or sinking, it needs to be taken care of immediately before the problem gets much worse. We offer Safe Basements pier systems which are hydraulically pushed into load bearing soil underneath the home. The push piers are able to safely and securely raise the home back to where it needs to be. Our foundation settlement repair products are of the highest quality and are designed to outlast your home.
We offer foundation settlement repair services in the following locations: Ann Arbor, Lansing, Battle Creek, Jackson, St. Johns, Coldwater, Adrian, Monroe, Brighton, Portland, Charlotte, Mason, Marshall, Clarklake, Dundee, Milan, Whitmore Lake, Howell, and in many other towns in South Eastern Michigan.
Please do not hesitate to contact us to schedule a free consultation for your foundation repairs. We look forward to hearing from you soon!
Patrick came a 2nd time to explain to my son and husband. He had been a worker prior to become their salesman. He thoroughly explained what needed to happen on their part and ours. The owner Mark and his crew, came and worked very well as a team for the two scheduled days. Patrick returned
…
the following day to be sure all our questions were answered. We would highly recommend Ark Foundation & Waterproofing LLC. Great Job.
Mickey & Sandy – Jackson, MI 49203
Trace is one of the most kind, helpful gentleman that my boyfriend & I have ever encountered. He gave us an estimate & informed us on what he could do, but was also sure to explain to us an efficient, affordable DIY way as well. Being that we're a young couple, looking to sell the
…
current house that we live in, and the fact that we have an open house TWO DAYS AWAY, we more than appreciate him and his direction. He was even kind enough to offer us the option to text him for further help and instruction, if need be. We received treatment as if we were family. Trace is a LIFE SAVER. Highly recommend Trace AND this company!
Riley M – Belleville, MI 48111
Cities We Serve in Michigan