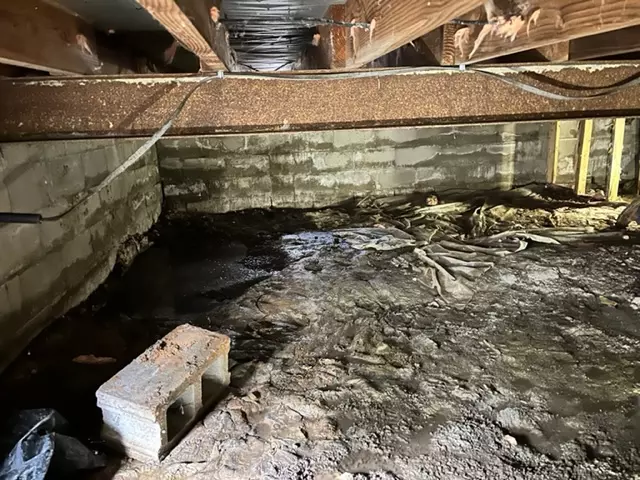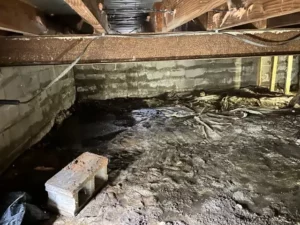 When you have water in your crawl space or the floors are starting to sag, it is time for repair. Ark Foundation Repair specializes repairing sagging floor joists in crawl spaces and sealing off this area.
We provide expert repair products in the following cities: Lansing, Battle Creek, Jackson, St. Johns, Coldwater, Adrian, Monroe, Brighton, Portland, Charlotte, Mason, Marshall, Clarklake, Dundee, Milan, Whitmore Lake, Howell, and in other nearby Michigan communities.
If you have any questions about our products or would like to set up a free estimate for repairs or encapsulation, please fill out our contact form today.
Crawl Space Support Posts
Our crawl space support posts are installed to raise the floor joists back to where they are supposed to be. This will repair any bowing floors and get them back to the proper level of stability. If you notice the floors are sagging or sloping, you may be in need of our support posts.
Crawl Space Vapor Barriers
Proper sealing of a crawl space is integral to making sure it is protected from the elements and any creatures looking to move in. We use vapor barriers that have been extensively tested and designed to meet the needs of your home.
SilverBack
The SilverBack vapor barrier is made from 100% virgin polyethylene resin and is reinforced with a 1000 denier polyester cord. This product is best used on the floor of a crawl space due to the fact that it is very thick and heavy.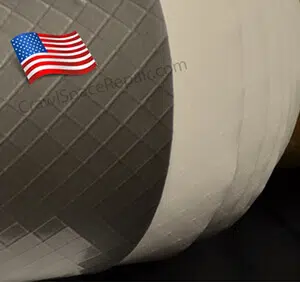 GuardianLiner
The GuardainLiner vapor barrier is also made from 100% virgin polyethylene resin and is reinforced with a 1000 denier polyester cord, very similar to the SilverBack. The main difference between the two is the GuardianLiner has also been treated with an anti-microbial that will help prevent any mold and mildew growth on the product.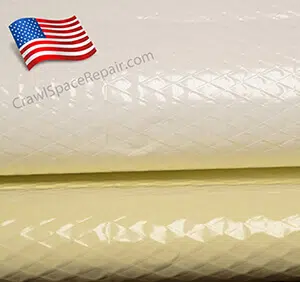 I had Trace come out to look at repairs for a corner of my foundation..(center block)..the repairs were considered minor. He said he would send a crew out and do repairs. Trace made a few suggestion on how I could do repairs and save a couple of bucks. I did the repairs as followed .
…
With Trace and this company, why would I go anywhere else for my foundation needs ? Thank you
Gary G – Township Of Hamburg, MI 48189
We were very impressed with the work from Ark Foundation. They were very professional and done in a timely manner. Answered all our questions and left of basement cleaner than it was before they came. Highly recommend.
– – Webberville, MI 48892
Cities We Serve in michigan