About Us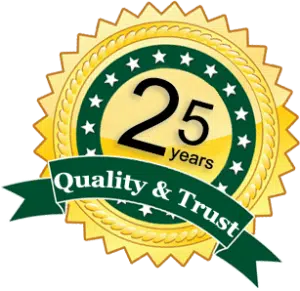 Ark Foundation Repair is a locally owned, family company. We help homeowners in Lansing, Battle Creek, Jackson, St. Johns, Coldwater, Adrian, Monroe, Brighton, Portland, Charlotte, Mason, Marshall, Clarklake, Dundee, Milan, Whitmore Lake, and Howell get the best possible assessment related to their home foundation and basement waterproofing needs. We will give you an honest opinion on your situation. Most companies will try to sell you something you don't need and we pride ourselves in giving you only what you need, nothing more.
We have over 25 years of foundation repair experience. Partnerships with the industry's most reliable manufacturers of materials and systems assures our customers competitive pricing, excellent material performance, and guaranteed support. Ark Foundation Repair & Waterproofing is not a nationwide cookie cutter franchise company. Our installations are custom designed to fit your home no matter the style or the age of your foundation.
We offer limited lifetime guarantees on all our products and we are fully insured for your protection. We pride ourselves on neatness and quality workmanship. We at Ark Foundation Repair & Waterproofing understand that your home is your castle and look forward to working with you to eliminate your foundation concerns.
We offer several approaches to address each individual situation and advise the homeowner of which solution would best remedy their particular problem.
Foundation Repair
Why does your home need foundation repair? Ark Foundation knows that many residential buildings were built without understanding the unique problems in our area. The composition of the soil, high annual rainfall, and severe freezing conditions in the winter combine to harness the hydraulic forces of nature to destroy your basement. If the surrounding soil was used to backfill the basement during construction, the conditions are created where expanding water in the surrounding soil push the concrete wall inward. Thawing allows water to seep into the space between the soil and the wall creating a never ending cycle. If the basement walls have been displaced, showing open cracks or bulging, straightening and bracing may be required.
Even properly back-filled foundations can have problems with water seepage. Concrete block walls are porous by nature. Any water that accumulates around the outer surface of the wall will eventually penetrate the wall. The drain tile system we use from Safe Basements surrounds the base of the wall and is designed to collect water and keep the wall surface dry. In time, exterior drain tiles fill with silt, roots and sand. It is much more economical to install interior drain tile than to excavate the foundation.
Basement Waterproofing
If you have a leaky basement, whether the wall seeps in through walls or the floors or any other way, you will need a basement waterproofing system installed. Our professionals know how to pick a system which will work best for your specific needs and your price range. We make use of Safe Basements waterproofing products, and we stand behind these products because we know they work!
Our Employees
Of course, without dedicated employees, we couldn't provide our services. We set realistic time frames on our projects and only have a manageable amount of jobs at any given time. This allows us to give personalized service and do the highest quality work. Our experienced work force is equipped with the most modern tools available, enabling them to deal with any situation, on any foundation. An inspection with one of our project managers will provide you with valuable information regarding your foundation or basement.
Our Mission Statement
To address your foundation concerns honestly and fairly.
We are licensed and insured, and you can be assured that we always do things right. Contact Ark Foundation Repair & Waterproofing to find out what solutions we have for your home.