FOR ALL YOUR BASEMENT
AND FOUNDATION NEEDS
For the safety of our staff and customers, Ark will be taking the following precautions regarding COVID19. All staff will have their temperature checked each day before work begins, anyone with a higher than normal temp will not be allowed to work until their temp comes down and or they are tested for COVID19. All staff including the sales staff will wear gloves and a face covering. While working in the customer's home, we will try to minimize contact with the customers and the time we spend in the upstairs. Sales staff will maintain a minimum 6 ft distance from the customer. When we finish working for the day, we will sanitize all commonly touched areas such as doors and light switches with disinfectant. We thank you for your understanding during the pandemic.
Foundation Repair and Basement Waterproofing in Lansing, Michigan
Ark Foundation Repair provides expert foundation repair, basement waterproofing, and crawl space waterproofing to the greater Lansing Michigan area for over 25 years. Our well trained and professional crews are the secret to basement inspections in eastern Michigan. Our foundation repair and basement waterproofing experts can be scheduled to visit you whenever it is convenient. If we find a problem in your basement, we can offer affordable solutions that will let you protect your biggest investment – your home! We provide expert foundation repair and waterproofing to Lansing, Battle Creek, Jackson, St. Johns, Coldwater, Adrian, Monroe, Brighton, Portland, Charlotte, Mason, Marshall, Clarklake, Dundee, Milan, Whitmore Lake, Howell, and in other nearby South Eastern Michigan. Our Project Managers will help you with any basement needs and provide a free, detailed, written basement inspection. Our number one goal is to help our customers.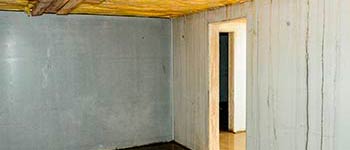 We provide homeowners with affordable and effective basement waterproofing systems which stop or prevent water from coming into their basements. Our waterproofing systems don't require any major excavation so there is no damage to the basement structural areas.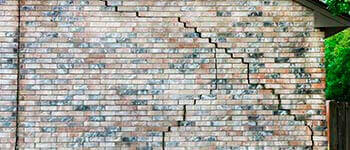 A settling foundation, bowing walls, cracks in your wall or floor, and malfunctioning windows and doors are all signs your foundation needs repaired as soon as possible. Foundation structural problems should be taken care of immediately before they get worse.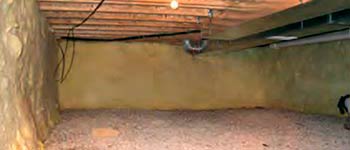 Proper crawl space insulation is crucial to saving hundreds of dollars a year in heating costs. We work with high-quality crawl space liners and vapor barriers to ensure your home stays protected for many years.
The guys at Ark Foundation are amazing. I called because water was beginning to seep into the basement. Patrick was quick to come and knew exactly what needed to be done. I was also shown a couple options so that I could decide how much I felt comfortable spending. I scheduled an appointment but …
I had trace come out to look at repairs for a corner of my foundation..(center block)..the repairs were considered minor. He said he would send a crew out and do repairs. Trace made a few suggestion on how I could do repairs and save a couple of bucks. I did the repairs as followed. With Trace …
Very happy I made the decision I did by having Mark and his crew take care of my 'forever wet' basement….he explained things for me and answered my questions….they left the basement 100% better than it was before they came here….great job guys!!! Thank You !!! and..gave me a quote and time …
SafeBasements™ Gold Standard Dealer
If you have a leaky basement, whether the wall seeps in through walls or the floors or any other way, you will need a basement waterproofing system installed. Our professionals know how to pick a system which will work best for your specific needs and your price range. We make use of SafeBasements™ waterproofing products, and we stand behind these products because we know they work!