Crawl Space Repair & Encapsulation in Lansing and Central Michigan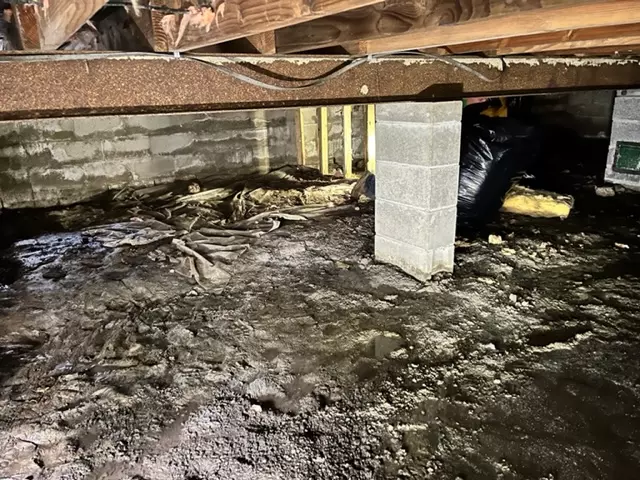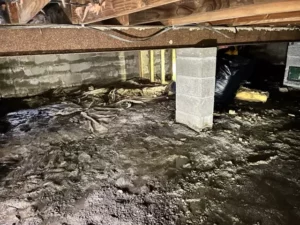 Crawl spaces are often one of the most overlooked areas of a home. They require a great deal of attention to prevent structural damage to your home and prevent other issues. Crawl spaces were previously left open to provide extra ventilation and fresh air throughout your home. However, we are now aware that this can cause an imbalance in temperatures, air quality, and humidity in your home. Additionally, unencapsulated crawl spaces can be a haven for critters and often have standing water in them.
Our team at Ark Foundation Repair & Waterproofing recommends completely sealing your crawl space off with a crawl space vapor barrier and encapsulation system. This can prevent critters, excess humidity, and damage to your crawl space supports. We offer professional crawl space waterproofing and uneven floor repair services for homeowners in Central Michigan who have a wet crawl space.
Why Choose Us As Your Crawl Space Repair Experts?
Our team at Ark Foundation Repair & Waterproofing works hard to provide a 100% satisfactory customer experience with every crawl space repair and crawl space encapsulation project. We have the solutions and expertise needed to help you identify crawl space problems and provide permanent solutions. Contact our experts if you have questions about your crawl space. We offer free crawl space inspections and free quotes on crawl space repair services for homeowners in Central Michigan.
We were very impressed with the work from Ark Foundation. They were very professional and done in a timely manner. Answered all our questions and left of basement cleaner than it was before they came. Highly recommend.
– – Webberville, MI 48892
Very happy I made the decision I did by having Mark and his crew take care of my 'forever wet' basement….he explained things for me and answered my questions….they left the basement 100% better than it was before they came here….great job guys!!! Thank You !!! and..gave me a quote and time frame…very pleased…!!!
Jane Z. – Ann Arbor, MI 48104
Common Crawl Space Problems
There are a few problems and outside elements that can plague a crawl space. It is important to know what type of issues you are experiencing to determine what the correct solution is. These issues include sagging floors, high humidity levels, standing water, and unwanted pests.
Sagging Floors
Wooden frames and beams support homes above crawl spaces in Central Michigan. If you have an unsealed crawl space, moisture, mildew, and critters can all degrade the structure of your home. This causes uneven floors above your crawl space and can lead to complete foundation collapse if not treated promptly. Keep an eye out for uneven floors and soft areas of your flooring around your home.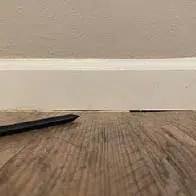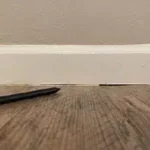 High Crawl Space Humidity
High humidity levels or excess moisture in your crawl space can cause musty odors, mold growth, and mildew growth underneath your home. In addition to causing poor indoor air quality, mold and mildew can cause extensive damage to the support structure underneath your home. If you notice any musty odors or visible mold growth in your crawl space, contact our crawl space repair experts immediately.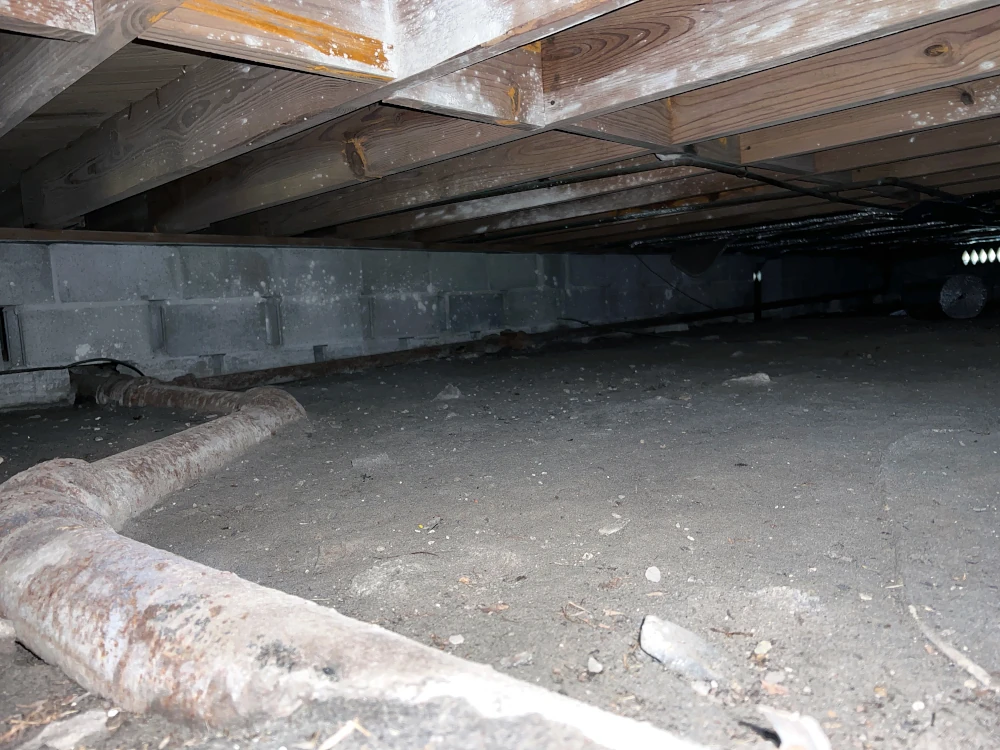 Standing Water in Your Crawl Space
Having a wet crawl space is a serious issue. It can cause all of the above issues and will lead to mold and mildew growth under your basement. We offer professional crawl space waterproofing and encapsulation services for wet crawl spaces in Lansing and the surrounding areas of Central Michigan. Our crawl space waterproofing system includes crawl space encapsulation and crawl space sump pump installation.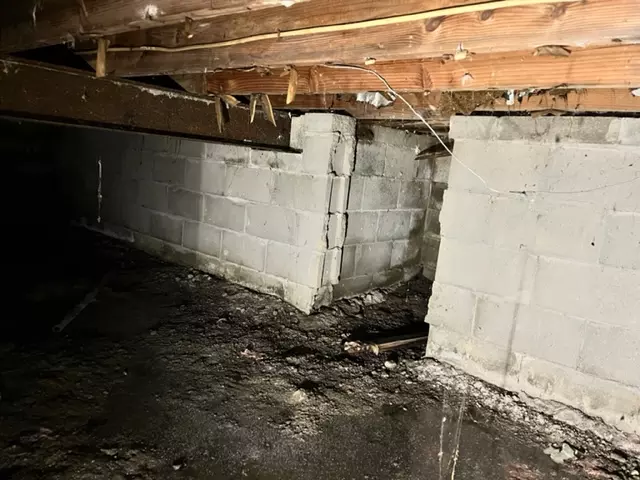 Unwanted Pests
Unwanted critters such as bugs, mice, or snakes are a problem that you don't want to deal with alone. These pests destroy plumbing and HVAC fixtures below your house. Our team can help you seal your crawl space with a crawl space encapsulation system to keep these unwanted pests out.
Our Crawl Space Repair Solutions
Our team at Ark Foundation Repair & Waterproofing offers professional crawl space repair solutions for all of the above problems. Our crawl space encapsulation and waterproofing solutions will keep your home dry and humidity levels in check. We even fix sagging floors with crawl space support systems that are designed with materials that won't break down over time. If you have a wet crawl space or sagging floors, contact our experts for a free crawl space repair estimate.
Learn more about our crawl space repair solutions by clicking the button below.
Contact Us for Crawl Space Encapsulation and Crawl Space Repair in Central Michigan
If you are looking for a crawl space repair contractor in Lansing or the other cities in Central Michigan, we can help. We offer professional crawl space waterproofing, crawl space encapsulation, and crawl space repair services for homeowners. Contact our experts today by calling 800-344-6021 or fill out our online contact form to have our crawl space repair experts contact you to schedule an appointment.