Foundation Settlement Repair Products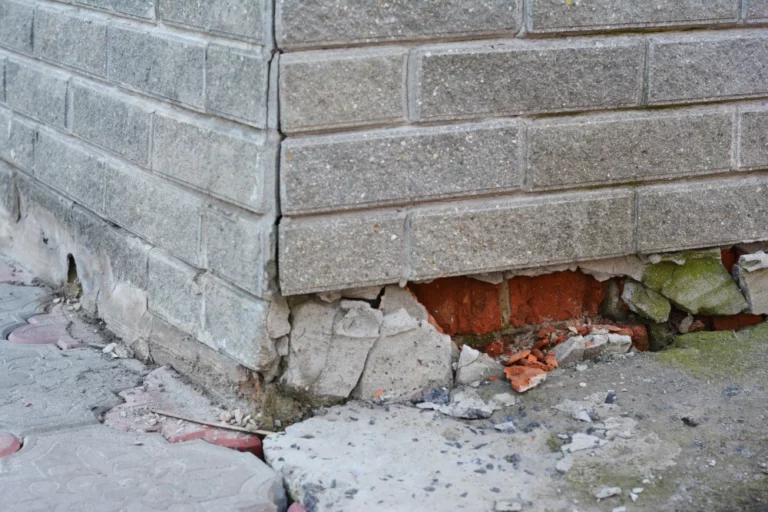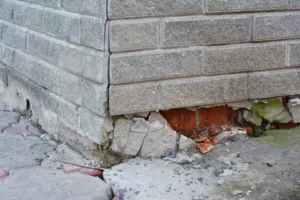 Ark Foundation Repair can provide you with affordable foundation settlement repair. We make use of foundation piers, including helical piers and push piers, as well as wall anchors to take care of common structural problems. All of our repair products can be installed quickly, and they have proven themselves time and time again to be effective at what they were designed to do. We can fix foundation settlement, wall cracks, or bowing basement walls.
When your home is suffering from foundation settlement or sinking, it needs to be taken care of immediately before the problem gets much worse. We offer Safe Basements pier systems which are hydraulically pushed into load bearing soil underneath the home. The push piers are able to safely and securely raise the home back to where it needs to be.
We offer foundation settlement repair services in the following locations: Lansing, Battle Creek, Jackson, St. Johns, Coldwater, Adrian, Monroe, Brighton, Portland, Charlotte, Mason, Marshall, Clarklake, Dundee, Milan, Whitmore Lake, Howell, and in many other towns in South Eastern Michigan.
Foundation Piers
When a foundation is sinking or settling into the soil, one of the most effective ways of repairing that foundation is to install a system of foundation piers to lift, level, and stabilize the home as well as prevent future settlement problems. These piers are attached to the foundation where the settlement is happening and are then driven into the soil until they reach either stable soil or bedrock. Once the piers are installed, they are used to lift the home back to the correct place and are anchored to prevent any future sinking or settling.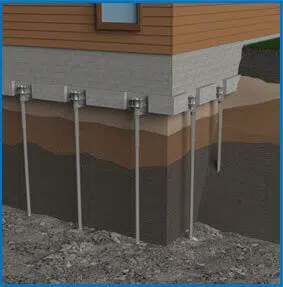 Foundation Crack Repair
We offer foundation crack repair services for homes which have basement wall cracks of varying sizes. We make use of Safe Basements' epoxy injection process to fill in the wall crack. This repair method has been proven to be effective in a variety of applications, and we guarantee that it will seal your wall crack and prevent water seepage into your home. The injection process is affordable, and can be finished quickly. In addition to the epoxy, we make use of carbon fiber strips to prevent cracks from spreading as well as custom made I-beams to hold walls in place.
Please do not hesitate to get in touch with our foundation repair company to schedule a time for a consultation. We look forward to hearing from you soon!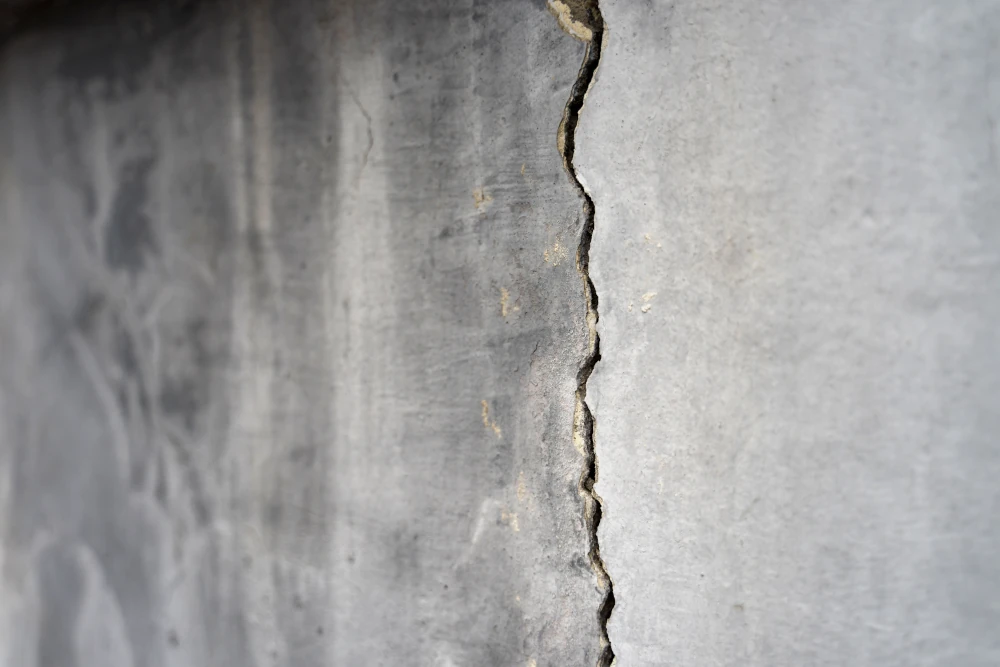 Average rating for Ark Foundation Repair & Waterproofing is stars of 5 stars – based on 14 reviews
I am so impressed with this company both Mark Foldenauer and Pat. When I contacted Mark in regards to an inspection on a potential home we were going to buy.
…
I am so impressed with this company both Mark Foldenauer and Pat. When I contacted Mark in regards to an inspection on a potential home we were going to buy. Mark stated Romulus was out of their area but he would try to find someone that would be willing to help us out. Mark put us in touch with Pat with Pat who took a long drive to help prevent us from buying a house with many foundation issues and then fit us in a second time to inspect another home. He even gave my husband some advice on how to fix a small issue. Pat was amazing and honest and even though they were just inspecting they gave us great customer service and professional expertise.
Robyn – Romulus, MI 48174
The corner of my shop was sinking into the ground after it was build just 3 years ago. I talk with Mark about what I could do to correct this
…
The corner of my shop was sinking into the ground after it was build just 3 years ago. I talk with Mark about what I could do to correct this problem. He explain a couple of options I had and prices. I was amazed to see the price so much different from the other ones I got. Mark and his crew did it in the time period he said it would take and cleaned the area so it looks like new again… Thanks so much Mark
Roy – Ann Arbor, MI 48106
Cities We Serve in michigan