Basement Waterproofing Services in Lansing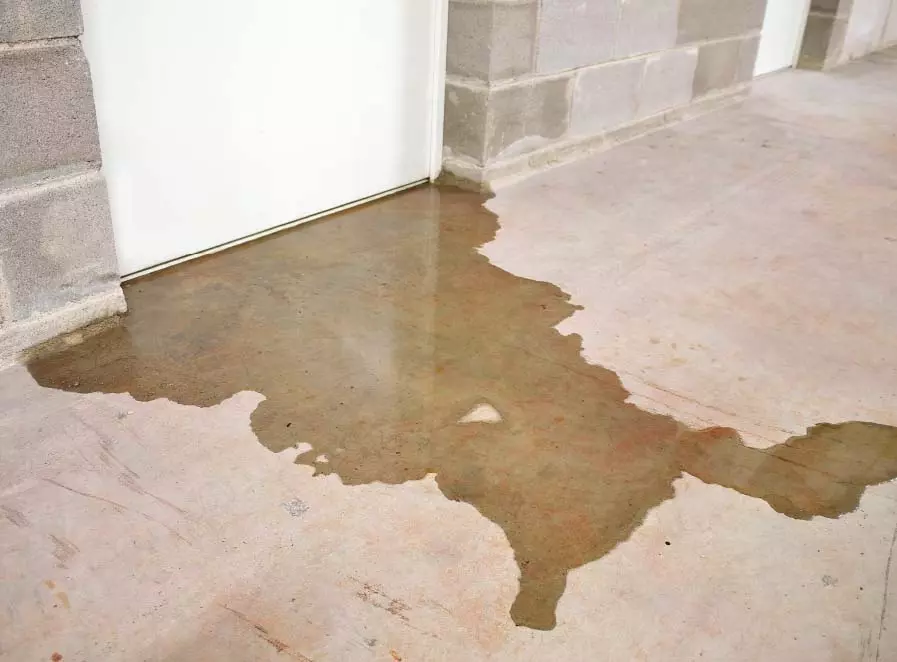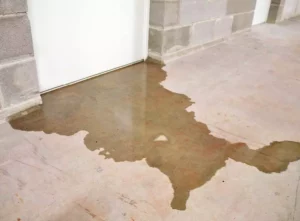 Basement leaks and water seepage in your basement can be one of the most frustrating experiences for a homeowner. Ark Foundation Repair & Waterproofing is here to help with the best basement waterproofing solutions on the market. We help homeowners solve water problems in their basement or crawl space.
Our basement waterproofing experts have been helping homeowners in Central Michigan deal with basement leaks and other basement waterproofing issues for years. We specialize in providing waterproofing solutions for leaky foundations and will find any areas your foundation and basement walls can leak. You cannot ignore leaks in your basement, they can lead to water damage, mold and mildew growth, and other foundation issues.
Central Michigan Waterproofing You Can Rely On
Our team at Ark Foundation Repair & Waterproofing strives to provide a 100% satisfactory customer experience with every basement waterproofing project. We stay up to date on the latest basement waterproofing systems and have years of experience working with homeowners in Lansing, Fowlerville, Ann Arbor, and other cities in Central Michigan. We have the solutions you need when it comes to fixing leaky basements. In addition to this, we offer professional foundation repair and crawl space repair services. If you have a wet basement or have noticed water leaks around your foundation, contact our experts. We can help you find the source of the leaks and provide free basement waterproofing estimates. 
Why Do Basements Leak?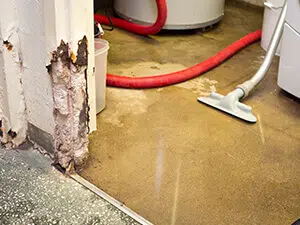 In many cases, after heavy rains or when the snow melts after winter basement can have leaks. Many homeowners think that the heavy rain is the main cause of their basement leaks, and standing water is the only sign. However, your basement can have water seepage without any signs of the problems mentioned above. While it's easy to identify when you have a basement waterproofing issue, The real cause can be harder to identify.
In most cases, for homes in Central Michigan, basement waterproofing issues are caused by one of two problems. The clay bowl effect and excess hydrostatic pressure. Both of these issues stem from having excess groundwater around your foundation. When your foundation was put in it, the area surrounding it was filled with replacement soil. This soil is typically less compacted than the soil that was not removed and provides a path for water to saturate the soil around your foundation.
As this water builds up around your foundation, you may start to notice leaks, foundation cracks, and other foundation issues such as bowed foundation walls. Our team can help address these issues at the source rather than providing a temporary solution. Learn more about why basements leak by clicking the button below.
Mark, please accept this note to say thank you for such a great job & great service! I couldn't envision what you had planned. It turned out much better than we could have expected. You were well prepared, well equipped & very skilled at what you do. You & the crew did an awesome job!!
…
You definitely made the extra effort to make sure that everything worked out the way that I wanted it. I really appreciate this. You did a fantastic job!! Thank you so very much. You will definitely be recommended!
Tracey – Fowlerville, MI 48836
Patrick came a 2nd time to explain to my son and husband. He had been a worker prior to become their salesman. He thoroughly explained what needed to happen on their part and ours. The owner Mark and his crew, came and worked very well as a team for the two scheduled days. Patrick returned
…
the following day to be sure all our questions were answered. We would highly recommend Ark Foundation & Waterproofing LLC. Great Job.
Mickey & Sandy – Jackson, MI 49203
Identifying Areas Where Your Foundation Leaks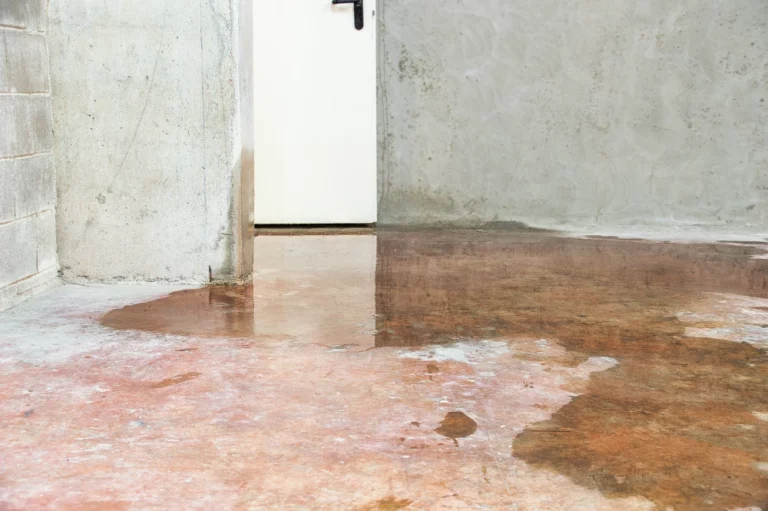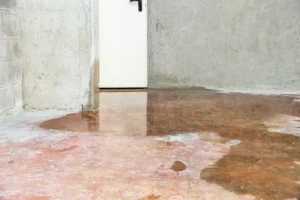 There are many areas in your basement that can leak after heavy storms. Our team has put together a list of common foundation leaks. If you notice water seepage coming from any of these areas, contact our experts to schedule an appointment.
Basement Floor Cracks
Cove Joint Seepage
Masonry Walls
Basement Drains
Window Wells
Tie Rods
Pipe Penetrations
Our Basement Waterproofing Solutions
Water in your basement or a leaky foundation is a major problem. It can cause various issues both while you own the home and if you intend to sell your home. Our team at Ark Foundation Repair & Waterproofing offers various waterproofing products and services to help fix your basement waterproofing problem. Our solutions include:
Basement French Drain Systems
Exterior Waterproofing Systems
Sump Pump Systems
Wall and Floor Crack Repair
Bowed Wall Repair
Yard Drainage Systems
Trust our experts to keep your basement free of water. Contact our experts for a free basement waterproofing estimate and basement inspection.
Contact Us for Basement Waterproofing Services in Lansing
If you are looking for a reliable basement waterproofing contractor in Lansing and the surrounding areas of Central Michigan, we can help. We offer professional basement waterproofing services, foundation inspections, and free estimates on basement waterproofing services for home and business owners. Contact our team today by calling 800-344-6021 or fill out our online contact form to have our experts contact you to schedule an appointment.