Professional Foundation Repair Services in Lansing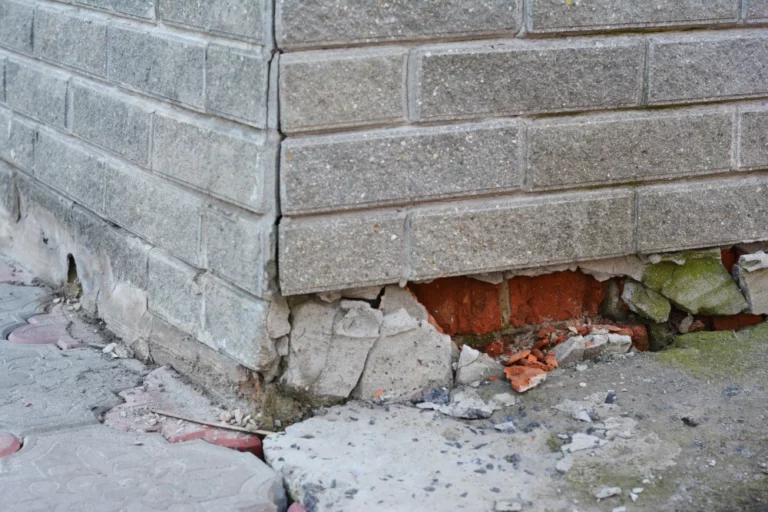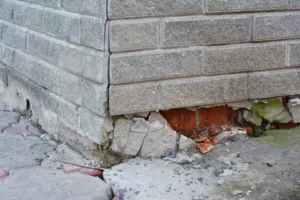 The most important part of your home is the foundation, when your foundation is damaged, your home has a weakened support system. Our team at Ark Foundation Repair & Waterproofing has been helping homeowners in Lansing and other cities in Central Michigan solve foundation problems in their homes for years. We provide professional foundation repair services, including bowed wall repair, foundation settlement repair, and wall crack repair services.
In Central Michigan, there are many types of foundations, these include cinder blocks, stone, concrete, and crawl spaces. Regardless of the type, foundations are meant to be stable and level. If there is a problem with your foundation, it can make your home unsafe and can cause other issues like basement leaks. Foundation issues won't get better if left untreated and should be repaired before they cause extensive damage to your home.
Our team understands the need for a strong foundation and the issues caused by having a weak foundation. Contact our experts today if you have foundation issues in your home. We offer free foundation inspections and foundation repair estimates for homeowners in Central Michigan.
Why Choose Us As your Foundation Repair Contractor?
Our team at Ark Foundation Repair & Waterproofing has been helping homeowners in Central Michigan fix foundation issues for over 25 years. We work to provide 100% customer satisfaction on every foundation repair project and stay up to date on the latest foundation repair systems and methods. If you have foundation issues in your home or business, we can help. Trust our foundation experts to keep your home stable and leak-free year-round. If you have any questions about your foundation or any issues you may be having, contact our experts. We are happy to answer any foundation repair questions you may have.
What Causes Foundation Settlement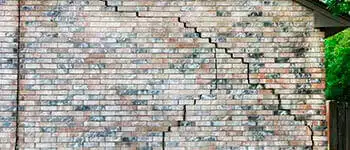 Your foundation is surrounded by several layers of soil. These layers all have different load bearing and density characteristics that affect how water surrounds your home. Some of the soils surrounding your foundation were left undisturbed during construction and are highly compacted. However, the soil immediately surrounding your foundation was filled back in after the foundation was constructed.
This fill soil is less compacted than the surrounding soil, which can cause water buildup and excess pressure around your foundation. As this soil expands and contracts, the constant movement weakens the load-bearing soils surrounding your home. This creates pockets and voids beneath your foundation, which your home will sing or settle into over time.
I had Trace come out to look at repairs for a corner of my foundation..(center block)..the repairs were considered minor. He said he would send a crew out and do repairs. Trace made a few suggestion on how I could do repairs and save a couple of bucks. I did the repairs as followed .
…
With Trace and this company, why would I go anywhere else for my foundation needs ? Thank you
Gary G – Township Of Hamburg, MI 48189
Mark, Trace and the crew are wonderful, professional and caring. They waterproofed my basement and did a great job. I now can put carpet in my basement and be confident the basement will be dry.
Kim St. – East Lansing, MI 48823
How to Identify Foundation Settlement Issues
Identifying a settling foundation can be easy if you know what to look for. We have put together a list of signs you can look for that indicate you have foundation settlement in your home. Take a look below to learn how to recognize foundation settlement issues in your home.
Ceiling
Drywall Cracks
Ceiling cracks are a sign that your foundation has settled. They most often occur around the corners of walls and other ceiling structures.
Hard to Open
Windows or Doors
The excess pressure from the settlement of your foundation can cause your doors or windows to become sticky and hard to open.
Sagging or
Uneven Floors
Sagging floors can be a sign of foundation problems. They most often occur over crawl spaces in the Central Michigan Area.
Cracks at the Corners
of Doors or Windows
Doors and windows in your home are prone to cracking when you have foundation settlement. These cracks appear from the corners of the window or door jambs.
Leaning or
Settling Chimney
A leaning or settling chimney is a serious safety issue. Contact our team immediately if you notice your chimney is leaning away from your home.
Our Foundation Settlement Repair Solutions in Central Michigan
Our team offers several solutions for foundation settlement repair depending on the cause of the issue. These include foundation piering, bowed wall repair, and wall crack repair. Each solution solves a different foundation issue and will strengthen your foundation while preventing future settlement.
Bowed Wall Repair
In some cases, bowed foundation walls can be a sign of foundation failure. When you have bowed walls, that section of your foundation is no longer supporting your home. Our team installs bowed wall anchors to strengthen and straighten bowed walls. These wall anchors work by tying your foundation wall into stable soil around your home.
Wall Crack Repair
Wall cracks are a common sign of foundation settlement. They occur when the wall is no longer properly supported and can cause other issues such as basement leaks. Our team uses epoxy injection to fill and seal foundation cracks. The epoxy injection method both seals and prevents further cracking of your foundation wall.
Contact Us for Foundation Repair Services in Lansing
If you are in need of a trustworthy foundation repair company serving Lansing and the surrounding areas of Central Michigan, we are here to help. We provide expert foundation repair services, foundation inspections, as well as free estimates on foundation repairs for home and business owners. Contact us today by calling 800-344-6021 or fill out our online contact form to have our experts contact you to schedule an appointment.